Thermal Imaging for EBT Detection
Thermal imaging security can be useful in many different situations, but as concerns over COVID-19 have increased, more businesses have opted to install thermal imaging systems. A change in body temperature is one of the earliest symptoms for COVID-19 and the flu. Thermal cameras can be installed as an effective elevated body temperature (EBT) detection system.
SENA-TECH will provide and install thermal detection systems to ensure the safety of employees and guests. We have 14+ years of experience installing security systems for private and public spaces, including industrial, educational, airports, concerts, train stations, and more.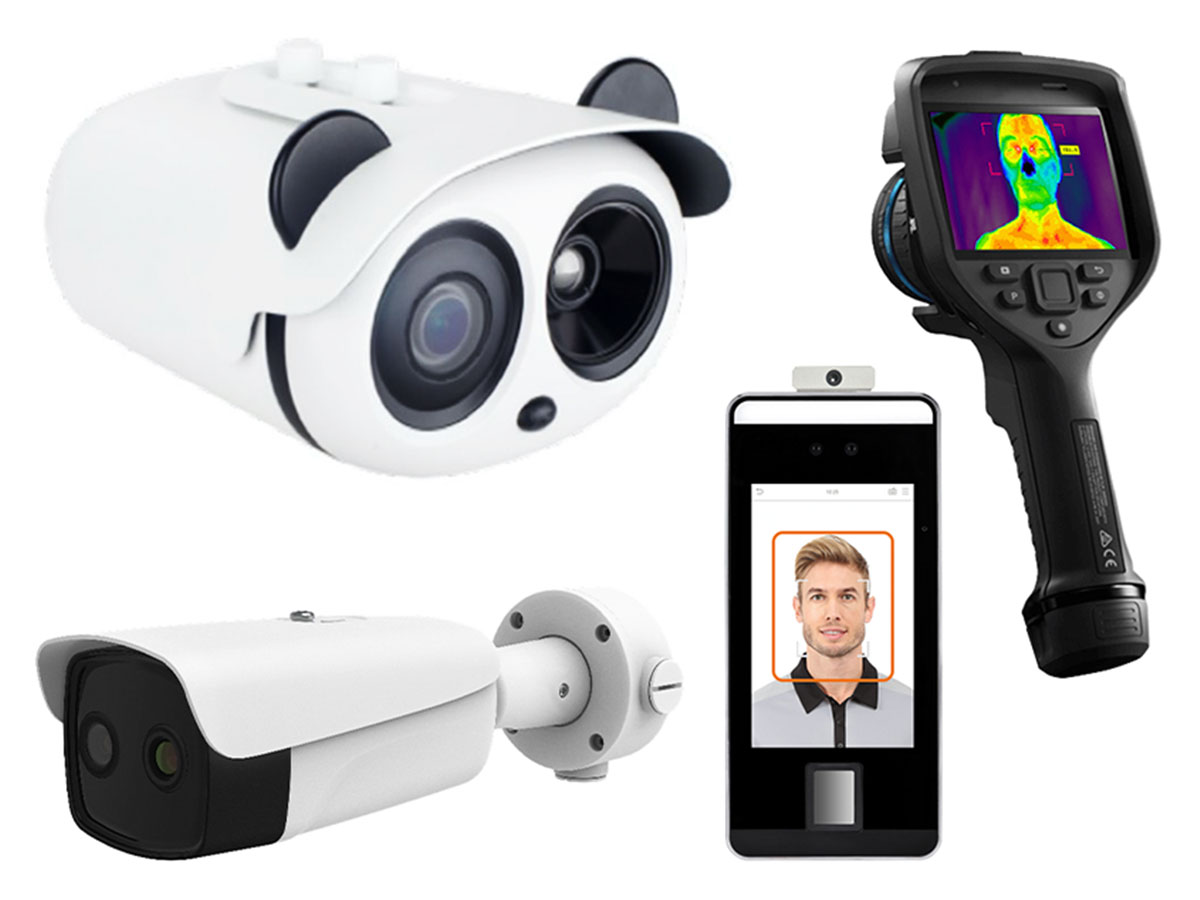 What is thermal imaging technology?
Thermal imaging uses cameras with the latest temperature reading technology. These cameras can help detect elevated body temperatures as it scans the body surface. The system can automatically notify security when individuals with increased body temperatures are detected.
What benefits do thermal imaging systems offer?
When businesses implement thermal imaging systems and artificial intelligence, they can quickly detect people with an elevated body temperature. The following are some benefits companies have reported by installing a thermal system:
Real-time display and detection of elevated body temperature
Enables security departments to scan larger groups of foot traffic
Sends alerts when individuals with increased temperatures are identified
Helps screen employees and/or public populations for raised temperatures that could have contagious illnesses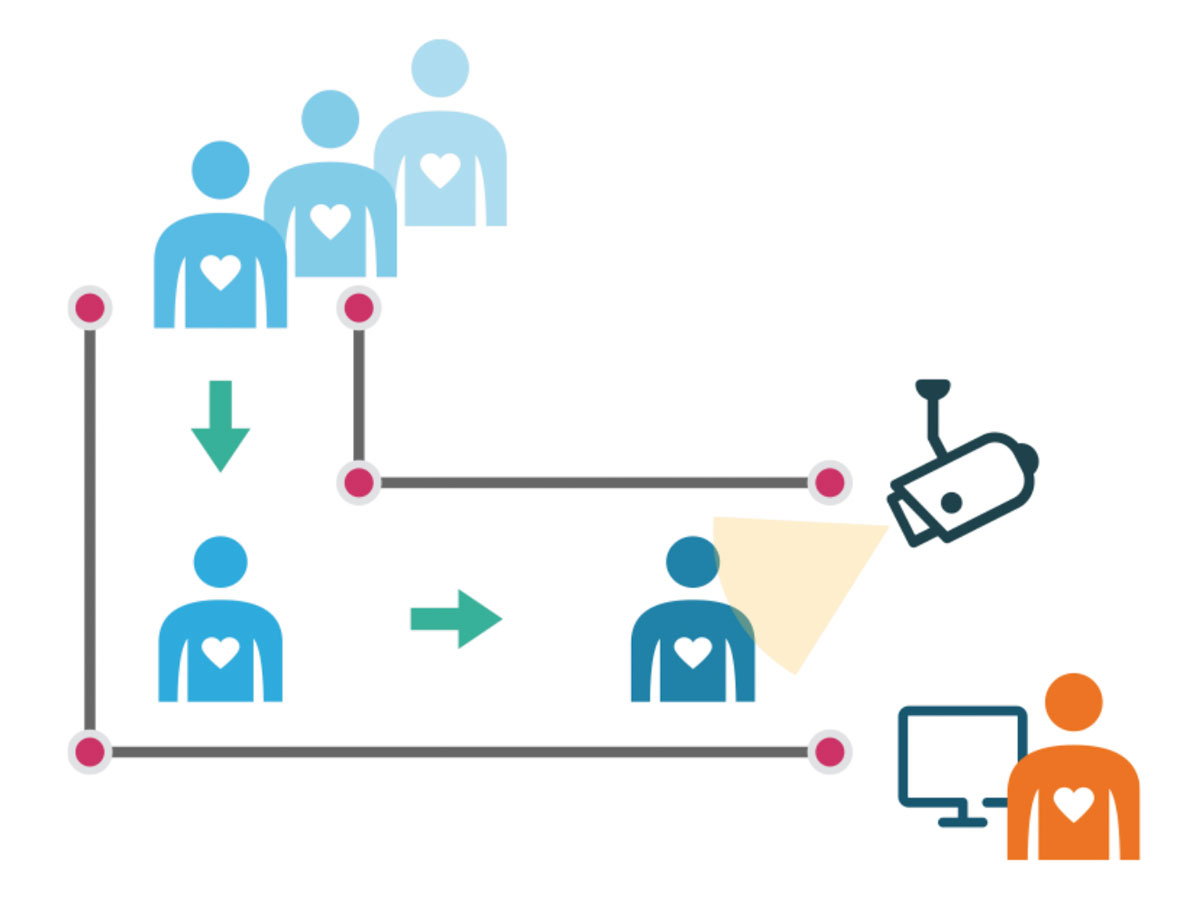 Step 1: Individuals are remotely monitored when walking through screening checkpoints, such as the entrance to businesses, airports, schools, assisted living facilities or hospitals.
Step 2: Color variations can be observed by security or set to send an alert when detecting elevated body temperatures.
Step 3: Individuals identified with increased body temperatures can be directed to a different location for further screening by healthcare professionals.
An Elevated Body Temperature is a common symptom of fighting infection. With thermal imaging, we can help protect your facility by identifying individuals that may be a potential risk to others before they enter your building or event.
Check out Our Demo Video!
In the following video, we demonstrate how integrating a thermal camera with your company's access control system can detect Elevated Body Temperature (EBT), and serve as your first line of defense against the threat of COVID-19.
How does thermal imaging systems work?
Thermal detection systems detect heat signatures, such as body temperatures. This information is displayed on a screen with temperature ranges identified by different colors. The following are the steps used in the screening process:
Survey: If you are considering implementing thermal imaging, one of our experienced agents will ask you a few questions to ensure we understand the full range of your security needs and concerns. These include how many entrances need thermal cameras and if you have other security concerns you would like to address.
Design and Proposal: We will then use the collected information to design a security system specific to your requirements.
Project Management: An experienced project manager will oversee the entire process.
Professional Installation: Your new system will be installed by our experienced technicians. We require on-going training to ensure they are updated on the latest equipment and techniques.
System Support: We offer low-cost solutions to system maintenance. Unlike some contractors, we do not increase rates as the system ages.
Have an Upcoming Project?
Let our team of experienced experts work with you to design and implement the perfect solution for your business.